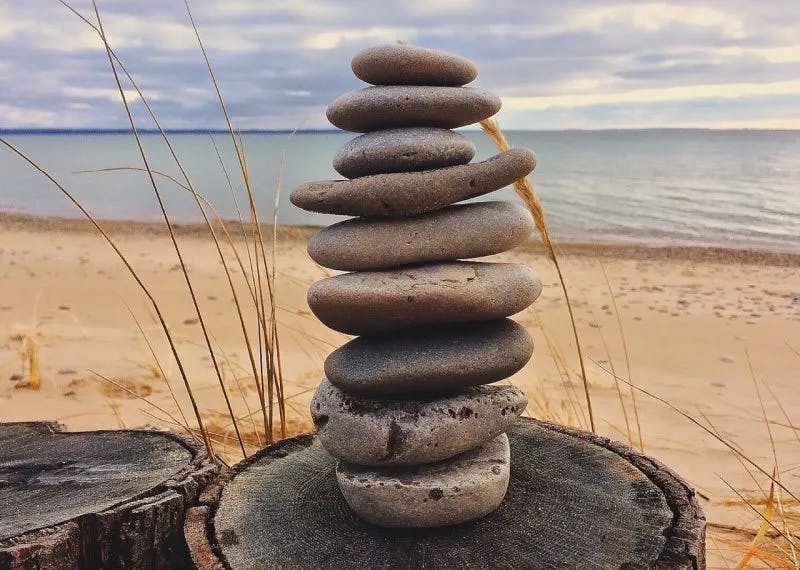 Stress TipsBalance can be easy
Having balance doesn't have to be complicated. Striking a balance in one's life can be simple. When we allow ourselves to over indulge in any aspect of our life, we suffer. Balancing our personal relationships, work life, emotional well being, physical health, social life and spiritual health is important- it's the key to pura vida! In fact, our very health depends on it. Here are some stress tips to consider.
Pull the Plug to Relieve Stress
Many people have accepted that having the TV on as background noise is necessary. It's not. You don't have to pick-up the phone every time it rings. Or even check your email a dozen times each day. You don't have to jump every time your smartphone alerts you of a new text message. The constant information overflow from technology easily makes us feel overwhelmed. Consider putting it away for a bit; it will be there when you return.
As you unplug from technology, be mindful of the present moment. Appreciate your life and the people in it. Embrace acceptance. Approach life's challenges with creativity and seek opportunity. Be patient with yourself if you slip into old habits. When stuck in traffic, consider doing some deep breathing and appreciating some alone time. Don't spend your life furious at the slow person in front of you at the grocery checkout stand. After all, you probably needed to slow down any way.
Keep It Simple
When you are in balance, life is simpler. Firstly, simplify your work life. Avoid multi-tasking. To simplify your personal relationships, start by connecting with people that are genuine and supportive. Secondly, simplify your food choices by eating fresh foods that don't come out of a box or can. Lastly, relax into balance and enjoy greater ease and harmony. Little by little you will feel it. Don't expect your life to be free of challenge; that would be unrealistic. Living a balanced life gets easier with time.
*Bonus- Check out our #1 supplement for stress relief and our Tips to an Awesome Vacation!
Gentle NUCCA Chiropractors
Intouch Chiropractic | San Diego, CA sandiegofamilychiropractic.com