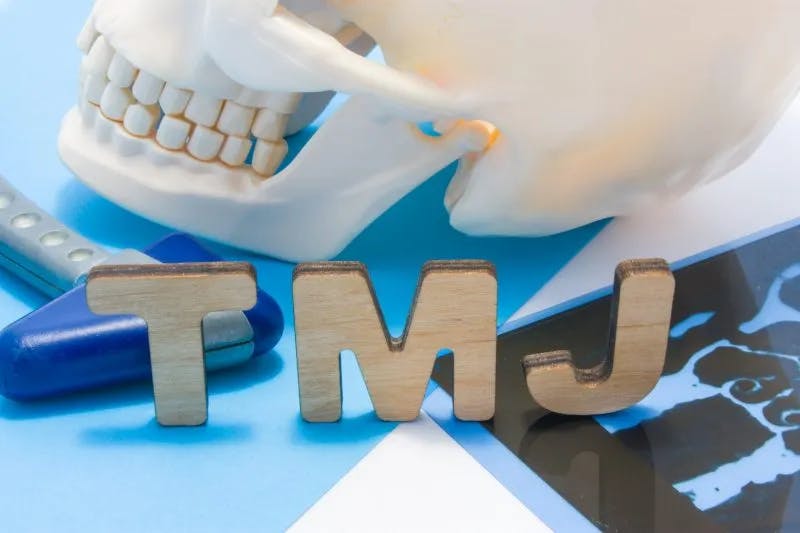 TMJ and Jaw Pain
Hear from one of our patients how we were able to help her with her TMJ and jaw pain!
"Dr. Young has a thorough understand of anatomy. I initially saw him due to a nagging discomfort in my feet. He not only fixed my feet, but when I mentioned I needed to see a dentist for my prolonged jaw pain and feared root canal, he was able to pinpoint the source of my pain! It turned out to be my TMJ that was causing my problems. In a minute, he released my jaw muscle and the pain immediately disappeared."
-Margaret M.
What is TMJ?
TMJ stands for Temporomandibular Joint. This joint allows us to bite, chew, talk, sing, yawn, etc. It acts like a hinge as it's located between your upper and lower jaw on both sides of your mouth. When this hinge joint becomes misaligned, it can cause severe pain and a variety of symptoms such as neck pain, jaw pain, headaches, migraines, shoulder pain, eye pain, vision loss, and even hearing loss. We help our patients get the TMJ relief they've been searching for.
How do we provide TMJ treatment? One of the first steps to realign your bite is to ensure that your head is balanced on top of your neck. If your head tilts to one side, your jaw swings to the opposite side causing you to grind your teeth. NUCCA upper cervical chiropractors literally get your head on straight to give you a better chance of having proper biomechanics in the temporomandibular joints and a balanced bite.
Gentle Adjustments. Powerful Results.
NUCCA Chiropractors | Upper Cervical Care Intouch Chiropractic | San Diego, CA (619) 756-7510 sandiegonucca.com
Know someone that could use our help with TMJ symptom relief in San Diego? Pass it on…