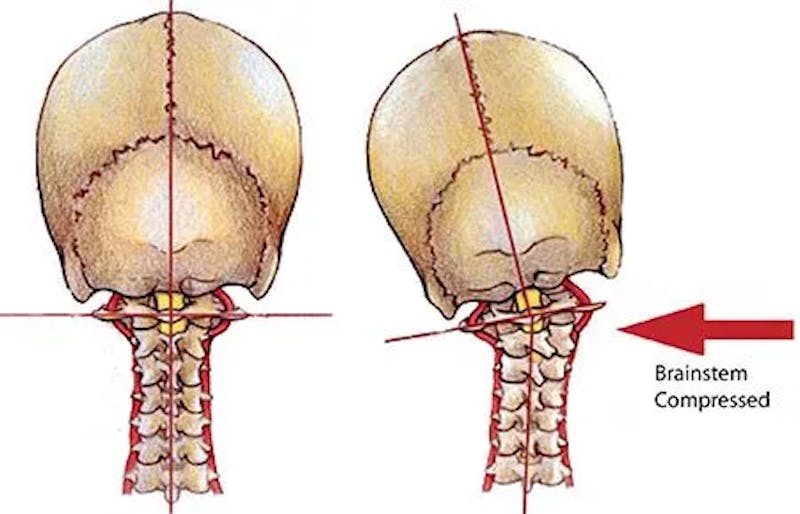 The Central Nervous System
Your nervous system controls every function in your body. As you read this, every cell in your body is under the direct control of your nervous system. Every breath you take. When you blink your eyes. Every beat of your heart. Every meal you digest is under the direct direction of the nervous system. When dealing with a health problem that is not improving or resolving, your nervous system function and upper cervical spine should get checked. It could be the solution to your health that you have been looking for!
The Information Super Highway
The spinal cord is the information super highway between your brain and your body. If there is dysfunction, different parts of your body can be affected. Mild, moderate, severe breakdowns and dysfunction can occur. The central nervous system is the only system that is 100% enclosed in bone. The skull protects the brain, while the vertebra protect the spinal cord.
A Critical Part of the Nervous System
The Brain Stem sits at the level of C1, the top vertebra of the neck. The brain stem acts as the "fuse box" for all brain-body communication. All nerve impulses exiting or entering the brain must pass through this delicate area. This area is the center of the nervous system that controls all of the functions in our body that are "automatic" or that we don't think about. Functions such as blood pressure, heart rate, digestion, breathing, postural control, etc. are controlled at this level.
Upper Cervical Chiropractic Care
Upper Cervical Chiropractic Care focuses on the upper neck. When there is a misalignment in the upper neck, atlas subluxation, abnormal stress is placed on the body. Additionally, symptoms that may not appear to be related to your neck are experienced. NUCCA doctors specialize in upper cervical chiropractic care. NUCCA stands for National Upper Cervical Chiropractic Association, and our doctors focus on utilizing NUCCA protocols to help patients with various health conditions.
Don't listen to those that have told you that nothing else can be done. That you just have to live with your symptoms. It's likely that your nervous system and getting upper cervical care hold the key to your recovery. Our doctors help many patients suffering from headaches, migraines, vertigo, TMJ dysfunction, back pain, neck pain, degenerative disc conditions and can even provide health solutions for Ménière's disease! Also, kids need chiropractic care too! Read more about it- Baby Atlas
Call us for consultation to learn more about how we can help you at (619) 756-7510, or visit our website at sandiegonucca.com.
Gentle NUCCA Doctors Intouch Chiropractic | San Diego, CA (619) 756-7510