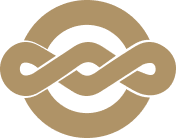 Intouch Chiropractic Patient Testimonials
Providing long-lasting relief for our patients. Watch our testimonials and see what they have to say about our care.
Written Testimonials
Everything from the moment you walk in the door is first-class. The staff calls you by name and are very friendly. Dr Young is very knowledgeable, with a super sense of humor. My TN condition is complicated and I am amazed he works on it te...
This practice is amazing! Friendly and caring staff throughout the whole process. I went to this office in 2020 for chronic neck pain and have not had a problem since. I came back 2 years later for a lower back issue. Having the same staff ...
The team at Intouch is so wonderful and hands-on! As a college student, they're willing to work with my busy schedule and are always so kind and helpful. Not to mention the care I receive is awesome. They are so transparent with my progress...
I love the entire team at Intouch Chiropractic!!! Everyone is extremely kind, caring, and empathetic. The ambience is positive and fresh; they even let me bring my 3-year-old and help with him while I am on the DRX9000! Adjustments are gen...
I've been seeing different chiropractors for years and years to manage terrible, constant, and reoccurring back, neck, and shoulder pain. Sometimes it has helped, other times it's made it worse. I was actually looking for a chiropractic ma...
The experts at Intouch Chiropractic are extremely knowledgeable and are willing to make sure that you get the treatment you need. They will not stop until you are 100% healthy! I receive their NUCCA treatment and Dr. Young and Dr. Tapia are...
This is a great facility to start your journey to wellness. They have a lot to offer here, everyone is very nice and polite. The decompression machines are top-notch and the best thing in this facility. Dr. Young and Dr. Tapia are very cari...
I've been going to Intouch for 4 months now and it has changed my life. I had awful right SI joint/lower back pain for about 6 months — couldn't bend forward, lay flat, touch my toes, or bend over without having intense pain. I tried stretc...
I've been coming to Intouch Chiropractic for about 2 full months as of this writing. I have two more sessions with them as part of my initial treatment plan and was planning to wait until I was all done before leaving a review, but by this ...
The staff at Intouch is caring and have made me feel very welcome. Dr. Young has helped me with TMJ pain and laid out a clear plan for treatment. Laser therapy has also helped my pain significantly. Overall, this is a great office and I wou...