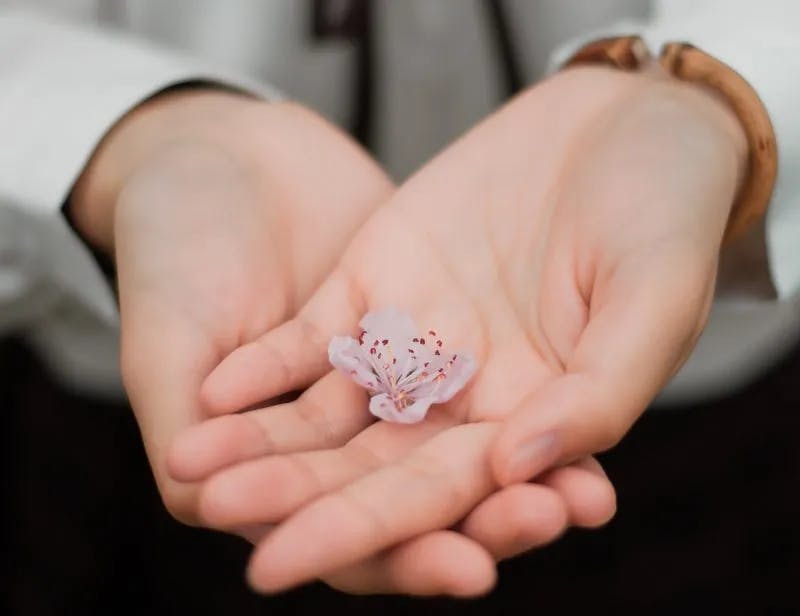 How to Make Your Own Hand Sanitizer
In recent days, the threat of COVID-19 has made it tough to find hand sanitizer in stores and through online retailers. Have you tried buying some recently? I know, the shelves are empty and Amazon is sold out. Even buying the basic ingredients to make your own are sparse. No need to worry, you can make your own hand sanitizer easily with lots of different ingredients.
Learn how to make hand sanitizer with commonly found ingredients right here. This DIY hand sanitizer can be made in minutes. It works great, smells good, and helps fight bugs. This homemade formula won't hurt your nose or eyes because it is chemical-free and is naturally scented.
DIY Recipe for Hand Sanitizer (Yield: ~4 Ounces)
Protect yourself with this easy to make hand sanitizer recipe.
Ingredients
Required ingredients:
6 tablespoons rubbing alcohol (isopropyl alcohol), at least 60% alcohol by volume

can substitute high-proof vodka or grain alcohol (such as Everclear)

2 teaspoons pure aloe vera gel
Optional ingredients:
¼ teaspoon Vitamin E oil or Coconut oil (will help keep your hands soft)
5-10 drops lavender essential oil
30 drops tea tree essential oil
Instructions
Combine the rubbing alcohol and the aloe vera gel
Transfer to a clean squirt bottle using a small funnel
OR
Combine the vitamin E and essential oils in a small glass container
Add the alcohol to the oils and vitamin E and mix
Add the aloe vera gel (or glycerin) and combine
Transfer the hand sanitizer to a clean, colored bottle using a small funnel
Shake gently before each use
*Using a colored bottle versus a clear bottle helps protect the essential oils from light damage.
Additional Information
This hand sanitizer lasts several months as the alcohol and vitamin E act as preservatives.
If you prefer a hand sanitizer spray, swap out the aloe vera gel for witch hazel in this recipe.
If you can't find aloe vera gel, you can make your own aloe vera gel from aloe plants. However, the downside of fresh aloe vera gel is that it's not as shelf-stable as commercial brands.
The use of lavender and tea tree essential oils boost the antibacterial, antiviral and anti-fungal properties of this recipe but they are optional.
You can also substitute peppermint, rosemary, sandalwood or sage essential oils if you do not like the smell of lavender oil.
Feel free to douple, triple or quadruple this recipe as needed.
We have included substitute ingredients for your reference, in the event that you can't find rubbing alcohol or aloe vera gel.
Before Extensive Use
If you have sensitive skin or have a medical condition, we recommend you do a simple patch test by mixing one drop of an essential oil with 1 tablespoon of olive oil before making a whole batch of this hand sanitizer using essential oils. Rub a bit of the essential oil and olive oil mix to the inside of your elbow, cover with a bandage, and wait 24 hours to see if there is an allergic reaction. If you prefer, skip the optional ingredients and stick to the required ingredients listed above.
Final Thoughts
At the end of the day, nothing replaces washing your hands with soap and hot water for a minimum of 20 seconds. However, this recipe is super handy during cruch times like right now. We recommend using a dollop of it and rubbing it into the front and back of your hands until dry. If you are out and about, and can't wash your hands, this recipe will do the trick.
For proper hand washing instructions, click here.
If you need a quick and easy way to teach your kids why handwashing is important, click here for a useful video.
In the current climate of uncertainty, it's reassuring to see our San Diego community come together to support each other and to respond collectively with calmness and resilience.
Want an expert on your health team? Call our office at (619) 756-7510 or request an appointment here.
Gentle Adjustments. Powerful Results.
Gentle NUCCA Chiropractors Intouch Chiropractic | San Diego, CA (619) 756-7510 sandiegonucca.com
Know someone that could use our help? Pass it on