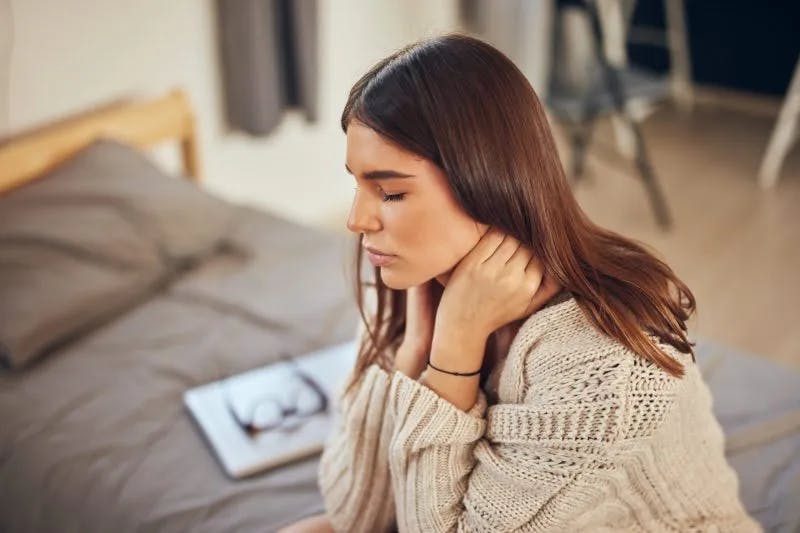 Paralyzed with neck Pain
"My husband and I have both been patients of Dr. Young for a few months now. I started seeing Dr. Young in May when I woke up literally paralyzed with neck pain to my bed. I was seriously in agony. I am a mother and a wife and could not do anything for my family. A few weeks prior, I had some upper back/neck pain but just thought I had slept wrong and that the pain would eventually go away. Boy was I wrong. I was literally twisted. Recommended by a good friend of mine, I came to Intouch Chiropractic, in tears. I was soothed by Dr. Young. The office made me feel so comfortable and confirmed my decision that chiropractic was the way to go.
I put all my trust in Dr. Young but I was scared.
Spinal treatment to me was frightening, but with every adjustment I got, my body felt more and more natural, vibrant, and HEALTHY. My husband was already a big fan of chiropractic care so it didn't take him long to start treatment as well. He is a tattooer and has horrible posture, working for long hours in odd positions. He is seeing such amazing results like me. We are now down to weekly adjustments and start every week with Dr. Young. We love walking into the office to see Tamara's smile. This place is super family friendly as our two young girls run this office to pieces, there are even toys for them to play with.
We now recommend chiropractic care to everyone. Dr. Young and Dr. Tapia are amazing. Your body will thank you! Thank you Dr. Young for always doing your best, your positivity is contagious. (happy carrots!)"
-Nick & Cissy
Want to learn more? Check out how our doctors treat sciatica & lower back pain symptoms and the treatment of degenerative disc disease? Does it even hurt to bend over? Give us a call for a consultation at (619) 756-7510!
Gentle Adjustments. Powerful Results.
Gentle NUCCA Chiropractors Intouch Chiropractic | San Diego, CA (619) 756-7510 sandiegonucca.com
Know someone that could use our help? Pass it on…