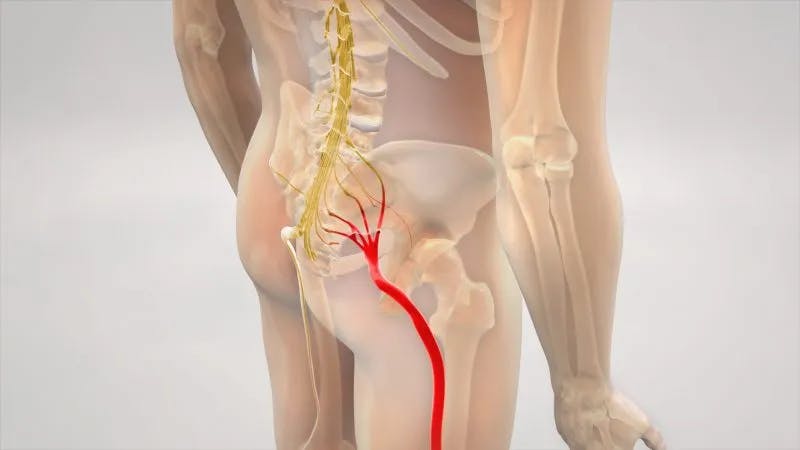 Pinched Nerve in My Back
"I pinched a nerve in my back causing extreme pain in my right leg and causing it to lose strength. This made me bedridden for five weeks. I couldn't sit or stand. I went to my doctor for relief and he gave me pain pills. He had me get a MRI, finding two bulging discs in the area of the pinched nerve.
Well anyway with two spinal injections later and still no relief and the threat of back surgery, I came to Dr. Young and Dr. Tapia's office as my last resort before surgery. THAT WAS THE BEST DECISION I MADE.
With Dr. Young's recommendations, I'm pain pill free and pain free with strength back into my right leg. I was running at least 19 miles a week before my injury and now I'm back into running again PAIN FREE WITH NO SURGERY!! Dr. Young and Dr. Tapia make you feel right at home in the office and comfortable to talk to. They are like family."
-Gary M.
Natural and Gentle Relief
In one study, 60% of pinched nerve patients who failed traditional management benefited from chiropractic adjustments as much as back surgery. Researchers concluded that patients with symptomatic lumbar disc herniation and pinched nerves should consider chiropractic care and non-surgical spinal decompression first. As a last resort, surgery, and only if necessary for your care.
Want to learn more about non-surgical spinal decompression and how our doctors treat pinched nerve?
Give us a call for a consultation for chronic lower back pain relief and check out the information on our Sciatica & Lower Back Pain page.
Gentle Adjustments. Powerful Results.
NUCCA Chiropractors | Upper Cervical Care Intouch Chiropractic | San Diego, CA (619) 756-7510 sandiegonucca.com
Read more testimonials: