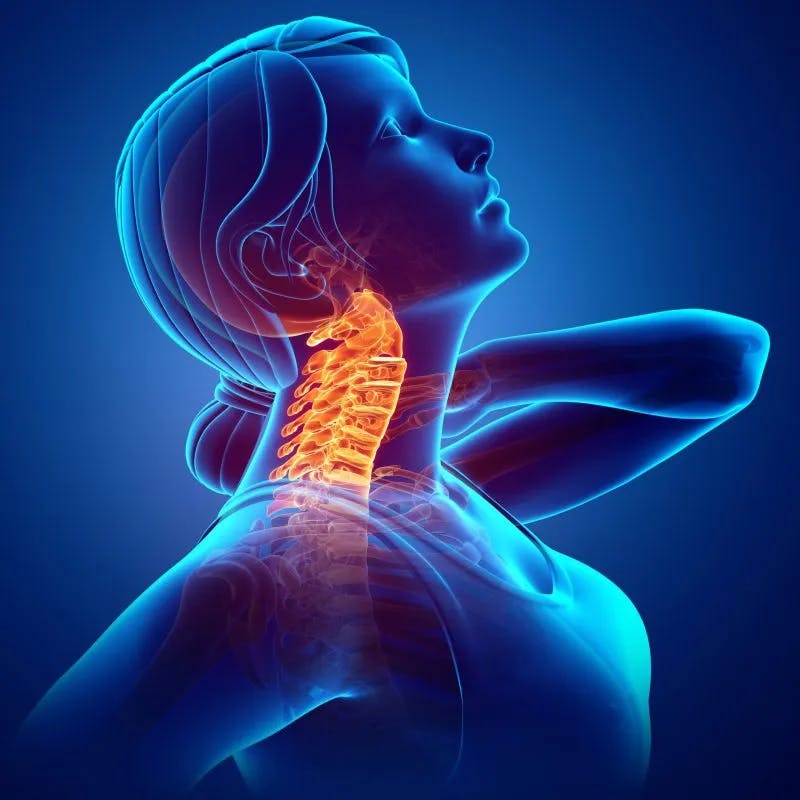 Shoulder, Knee, Hip, and Low Back Pain All Coming From My Neck
"I was a skeptic. My father had been treated by chiropractors since as long as I can remember. However, I never saw him get better. I also never had insurance that would actually cover chiropractic care, including military healthcare, which added to my skepticism. I remained skeptical until I (by chance) met Dr. Young at a Fit Foodie 5k. The doctor was giving free consultations to runners so my friend made me wait for her as she got her free consultation. After laughing at her for checking almost every block on the symptoms list, I realized that I had a majority of those symptoms too. Since I had nothing to lose, I decided to give it a chance and would go on to get a free chiropractic consultation as well.
That was the best thing that could ever happen for my health.
Multitude of Injuries
I spent every day for 4.5 years straight beating up my body- courtesy of military service. Everything from running on concrete- with and without boots/tactical vests, jumping/rappelling out of aircraft, sleeping on the ground, obstacle courses, 12 mile + rucks, etc. As a result, I have suffered a multitude of injuries to my shoulder, neck, knees, hips, and legs. Because of the military mindset I adopted, I learned to ignored my aches and pains.
But after some time, it became impossible for me to ignore all my ailments. I couldn't run without my shins burning, my lower back aching, and my right hip clicking. I wasn't sleeping well. My shoulder pain made it impossible to lie on my left side or pick things up. And I convinced myself that my right leg was an inch longer than my left. I had a doctor tell me that I likely had a torn rotator cuff and needed surgery.
Doctor Findings
However, Dr. Young immediately knew what was wrong with me and was able to demonstrate why: by simply turning my head to the right, I was able to have full range of motion in my shoulder. Little did I know that it wasn't just my shoulder that was having issues, but my whole left side. It turns out that all of my injuries and pain were the result of a subluxation in my neck.
I have rapidly improved
Since I've been treated by Dr.Young (about 6 months now) I have rapidly improved. I now have full range of motion in my shoulder, sleep well at night, and can run with minimal to no leg/knee pain and zero back/hip pain. I am finally able to enjoy all my favorite physical activities, such as hiking, again and was even shaved several minutes off of my 2-mile run time. It's hard to believe that so much pain and anguish came from a such a simple problem that I never knew existed.
In conclussion
Now that I have directly experienced what proper chiropractic care does for the body, it's comical that I wasted so much time being such a skeptic. I now know that my dad never appeared to get better because he waited too long to start. And most health insurance doesn't cover chiropractic care because if they did, they would be out of business! If you're an athlete or in the military (even a veteran), do yourself a favor and stop suffering in pain from injuries and go see Dr.Young. The source of it all could be in your neck or back!"
-Melissa M.
Don't waste time on skepticism, another patient now claims "all my doubts are gone"! Give us a call to see how we can help you!
Learn more about how we've helped patients with neck and shoulder pain and ditching their knee brace, now having no low back pain!
Gentle Adjustments. Powerful Results.
Gentle NUCCA Chiropractors Intouch Chiropractic | San Diego, CA (619) 756-7510 sandiegonucca.com
Know someone suffering from back pain, migraines & knee problems that could use our help? Pass it on…