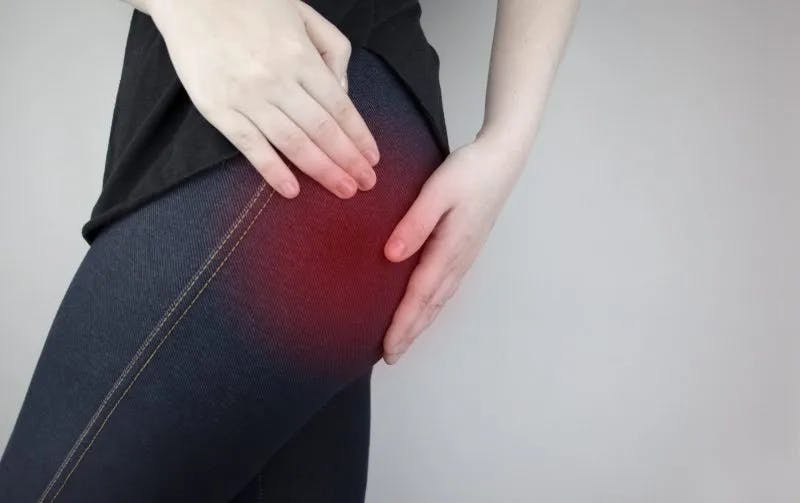 Lower back pain and numbness in my calf area
"I was unable to sleep through the night due to arm neuropathy, lower back pain and numbness in my calf area. I had suffered with this for too long! Having lower back pain and numbness in my calf area I had not seen any other doctors or taken any medications for it prior to coming to Dr. Young. I have been treated exceptionally well here. What I like most about my care is that he took me seriously and listened before offering any advice. There have been no negatives at all.
Now, I can sleep most of the night, waking occasionally, and generally rise with no lower back and leg issues. I highly recommend Dr. Young to all of my friends!"
Richard H.
How we help our patients
Shooting pain that travels down the arm into the hand and fingers or legs can be a symptom of a "pinched nerve." This can cause symptoms of weakness, limping, numbness, and pain. Although degenerative or traumatic disc damage are rare, they can also cause nerve entrapment. This is why it's important to get checked out early. As chiropractors, we always encourage patients to choose non-invasive, drug-free alternative treatment options first whenever possible. Taking a proactive approach to your health can, in many cases, prevent neuropathy from getting worse and becoming a herniated disc or a sequester disc. Chiropractic care and Non-Surgical Spinal Decompression are effective in treating this condition with a natural approach that does not require medication, injections, back or neck surgery.
Would you like help with arm/leg neuropathy and sleeping? Give us a call at (619) 756-7510
Gentle Adjustments. Powerful Results.
Gentle NUCCA Chiropractors Intouch Chiropractic | San Diego, CA sandiegonucca.com
Know someone that could use peripheral neuropathy treatment? Pass it on